Hannah Thomas
Associate Director & Head of Movement, Places and Projects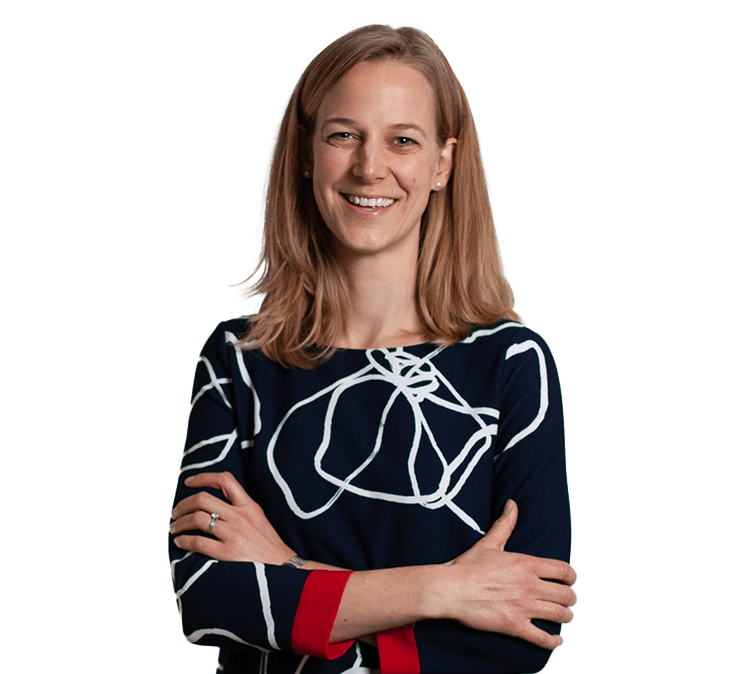 Profile
Hannah is a chartered transport planner with over 17 years of experience working across public and private sectors.
Hannah has worked across local authority, international sporting events and consultancy. Her experience includes working as a sponsor for Crossrail to integrate the stations with the existing London Underground stations, as venue transport manager for the area surrounding the Olympic Park at the London 2012 Olympics and managing public realm scheme development at London Borough of Camden.
At Steer, Hannah draws upon her operational and planning experience and a passion for improving accessibility to manage complex multi-disciplinary projects such as station interchange design and development infrastructure studies. Hannah also leads our UK urban freight planning work.
Hannah has a passion for accessibility and believes our transport system should be accessible to all. As well as supporting clients to develop prioritisation criteria for investment into accessibility improvements through evidence-based approaches, Hannah has acted as Accessible Transport Manager for the two most recent UK Commonwealth Games (Birmingham 2022 and Glasgow 2014), using her understanding of different people's needs in a practical way. Hannah helps local authorities embed accessible and inclusive design into their programmes through a range of stakeholder engagement.
Hannah is also Head of our Movement, Place and Projects practice.
Articles and insights by this expert
21 Sep 2023
Welcome to the 'Recalibrating Britain's Railways' event series—a thought-provoking journey that challenges conventions and reshapes the...
Read more

We are Steer
Yes, you are in the right place. After 40 years, we have changed our name from Steer Davies Gleave to mark our growing international footprint and our expanding portfolio into sectors beyond transport.

Explore our new website to learn more about Steer: who we are, how we work and what our future holds.